It's been three years since my last solo journey.
In 2016 I wandered through Visayas for a month. Good friends joined me on some legs of the trip; strangers shared my journey through the rest.
I clearly remember when it happened. It was a beautiful day, and I was sitting in front of the beach right outside the cottage I was renting when this sinking feeling crept in. I don't know why I was doing the things I did.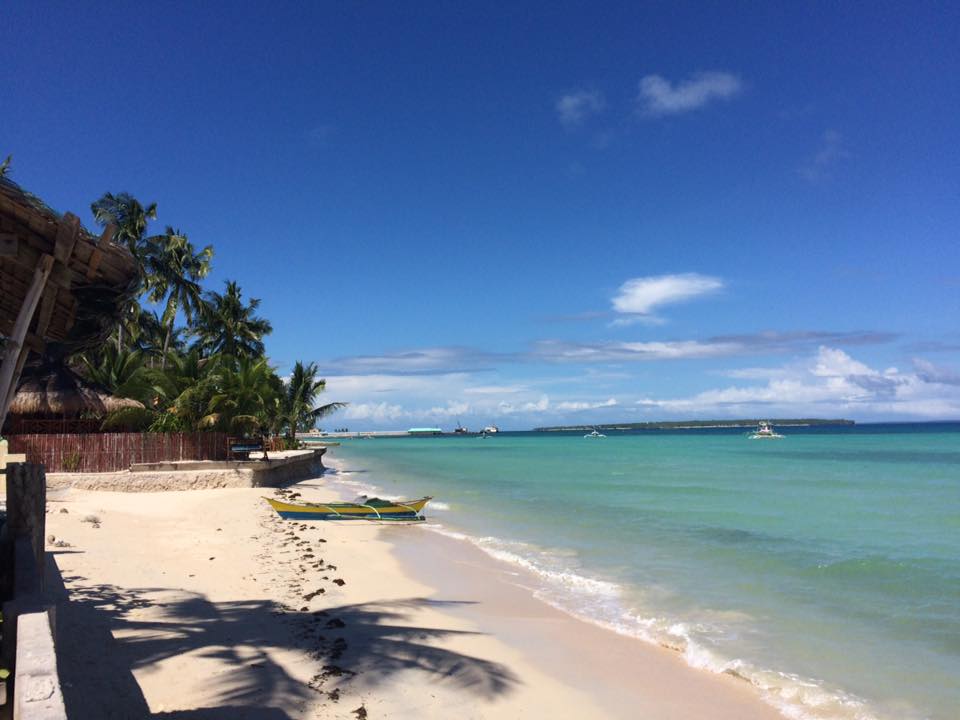 Maybe the feeling was aggravated by the scenery - the turquoise sea, waves gently lapping on the shore, surrounded by the quietness of it all. I was sitting in the middle of all this beauty and still there was that nagging question, "What the hell am I doing this for again?".
"Because I can", along with other reasons that I came up with, were all unconvincing.
It made me feel guilty. For all the freedom that I wanted and finally had, the location independence I dreamed of, longed for, and worked so hard for, I was ashamed to acknowledge that there was a tinge of unhappiness, and that I did not feel fulfilled.
I trudged on for days but that trip still ended well. Thanks to friends who flew in and joined me for the last leg in Bohol.
Figuring it out
I didn't have a plan when I got back to Manila, but I knew I had to start somewhere. Hearing the phrase Finding your purpose still makes me cringe, as it's almost always followed by cliché advice - travel, explore, go somewhere. It's as if having no purpose can be solved by escaping. However, finding a purpose was exactly what I needed to do.
Coming to terms with my aimlessness was a gentle awakening. I was lucky that I didn't go into a downward spiral to depression. It was more of a shake of hands, a nod of agreement - an acceptance that something had to be done. Maybe it was Stoicism, or S.N. Goenka's words, or my mom's constant prayers that pulled me through.
I went in and deep. I started by always asking why am I doing things. I became ruthless in pruning connections and activities that didn't help me. I sought friends and contacts with whom conversations always left me full of insights, and sometimes made me question my own views on politics, economics, religion, and all other things. I realized how important it was to expose myself to diverse ideas, to learn before I form my own thoughts on issues, and to not be stuck in an echo chamber.
It took a couple of months before I figured out my why. I'm here and I exist to help sort out confusion. I'm good at thinking things through, at being rational, at attempting to simplify convoluted ideas.
Realizing this made me understand why I cringe every time I have to write fluff, why I lose my focus as soon as the conversation stops being factual, and why I struggle reading and listening to ideas that have no execution plan. It helps me keep an eye on my lapses too - to know that sometimes I only need to listen and not dish out obvious and practical advice, that it's okay to do things just for sheer fun and nothing else.
Starting over
As if on cue, after I figured out what I'm here for, the universe held out a lifeline. In 2017, I took a full-time job as a technical writer. I've never questioned my purpose since then. I'm lucky to have found a career that aligns with what I'm here for and I know it's not the same for everyone. It's hard enough to figure out your purpose, even harder to make a living that stays true to your main WHY.
In a recent conversation with a friend, we spoke about how we both used to think that work is just work and that you can always do whatever you like doing in your free time. We both agree that now in our thirties, we've changed the way we think about it - it just so much better to spend 40 hours of your week doing what you were made to do.
Fast forward to 2019, I went on a solo trip to Lisbon, Portugal. This time I had no questions. I knew exactly why I was doing it: because I wanted to bask in the sun and to eat my way around the world.